9 avril 2012
1
09
/

04
/

avril
/

2012
12:44
Subotica is a city of 96,000 inhabitants in northern Serbia near the Hungarian border.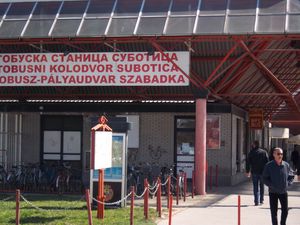 We meet Usman, Pakistani, came here from Iran, Turkey, Greece and Macedonia. He wants to go to Austria or Germany, he thinks most welcoming countries for Pakistanis.
He comes from a town near Lahore, where he was an executive in the industry. The factory closed and he has not found work. He was the youngest of a family of eight children.
He first passed through Banja Koviljaca, near the border with Bosnia, where there is a reception center for asylum seekers, and where many exiles end up.
When he told his parents he lived in the "jungle" of Subotica, they sent him money so he can find a possibility of accomodation. He rents an apartment with three other Pakistanis.
Published by exilesingreece