29 septembre 2011
4
29
/

09
/

septembre
/

2011
17:13
I take my time with Sofia on the way back to meet some exiles.

Among them, an Afghan who has gone through Calais in late 2008, applied for asylum in the UK, was sent back to Bulgaria, where his fingerprints were found, and has applied for voluntary return: it is in Europe since more than two years and has known that the street (now including in Bulgaria where it is hosted) or retention.

A Kurd, who went to England in 2000 (it has been the center of Sangatte), remained there seven years, returned to Iraq after the death of his father, returned to Europe in late 2010 and applied for asylum Bulgaria: it is both a refusal to receive and learn the death of his mother and requested the voluntary return and wait for several weeks to obtain the necessary documents. It is without accommodation.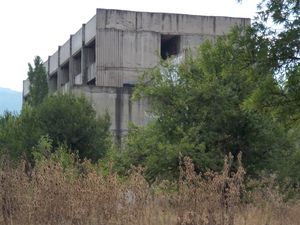 Sofia, a squatted building near the reception center
Another Afghan has applied for asylum, is housed in the Visitor Centre and learn Bulgarian, mastering it well enough.
Published by exilesingreece