9 avril 2012
1
09
/

04
/

avril
/

2012
11:17
The district Tarlabashi is a former Greek quarter of Istanbul, which is partly emptied of its inhabitants, and then welcomes people from the rest of the turkey, and gradually becomes a mainly Kurdish and Roma area.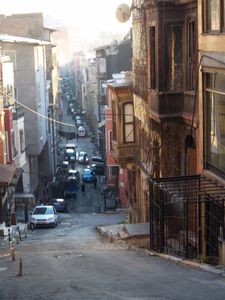 It has also become one of the main districts inhabited by exiles, particularly from Africa. These are actually very visible in the streets, mostly men, some women, and seem at first rather to Integrated neighborhood life, go shopping, go to the mosque.
Tarlabasi begins to undergo a process of urban renewal, empty houses are bought and renovated. This is a general process in the central districts of Istanbul, which pushes the poorest to the outskirts of the city. Awaiting renovation, and empty houses moire or less in ruins are numerous in the neighborhood. They are often squatted.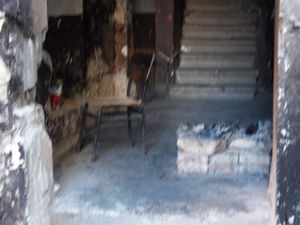 Africans have also gained prominence in the city. They sell watches, perfumes or different objects near bus stops, loading docks or water bus or along the streets.
If the police, unless particular incident, rarely enter in the neighborhoods where the exiles are concentrated, as Tarlabashi or Kumkapi, she extorts frequently when the meeting outside, and those who can not pay may be detained and expelled.
Violence can also come from the Turkish population, in a society where a dispute can go very fast to physical confrontation.
Published by exilesingreece