22 mars 2011
2
22
/

03
/

mars
/

2011
19:18
An exile guide us in our meetings today. It is in Igoumenitsa for one year.
We meet a Kurdish family from Syria, parents and three children, including two minors. They applied for asylum in Greece, were housed in a center run by Medecins du Monde in Athens and then continued the road. At first they missed the renewal date of their residence permit. The woman is diabetic. We take the occasion to discuss with other Kurds. One went through Calais and spent two years in Britain before being returned to Greece.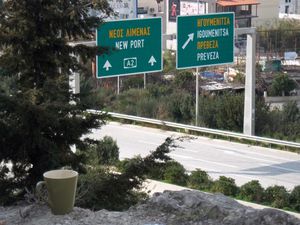 Then we pay a visit to a North African who had his leg broken when police arrested him in the harbor three months ago. He still needs to keep his plaster cast for a month. He lives in a building under construction near the port. Several other buildings used as shelters in the area.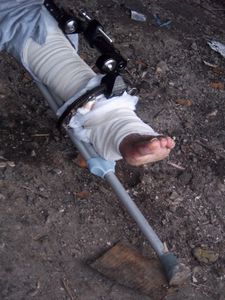 Published by exilesingreece