28 septembre 2011
3
28
/

09
/

septembre
/

2011
23:36
Issues related to borders, immigration and refugees, are little discussed in Bulgaria, the issues and the situation is largely unknown.

The demonstrations at the command center of the border police to Svilengrad, Turkish and Greek borders, and to the detention center Ljubimec, had a broad media coverage, and allowed a minimum of information and to elements of discussion to go to the people, locally and nationally.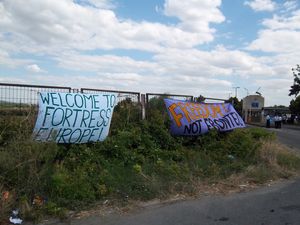 At the Greek border
Overall, with the exception of two items that took up the refrain of the No Border breakers, media coverage was very favorable.

The camp was also a time to trade through its many debates and workshops.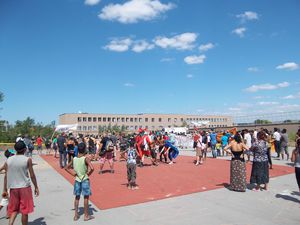 Demonstration in Ljubimec
Published by exilesingreece