9 avril 2012
1
09
/

04
/

avril
/

2012
09:43
Visit at the Reception and Accommodation Centre for asylum seekers Stolnicul, located in a suburb of Bucharest.
I go by the Doamna Ghica street, bordered by buildings on the right, left by low houses. At an intersection, the left part of the scenery disappears. We are at the end of the tray. Below, a lake, a few houses, vacant lots. On the other side, the blocks of a more distant suburb.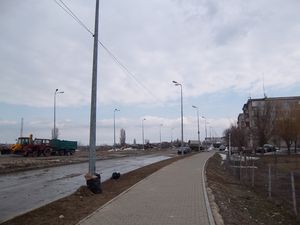 At right, a park dotted with young trees. I sit there a while, hoping to come across asylum seekers from there take the air. But the sky was cloudy after a sunbeam, and thick patches of snow did not finish melting. A man with a jogging and barefoot in flip-flops, turning in the aisles, stopping a moment at the playground. He answers the phone in Arabic.
The Reception Centre is located a little further, rather discrete between buildings, a Romanian flag reports it as a building official, a dark plate gives the title of his mission. On the side, a children's playground surrounded by a fence, and a video surveillance camera taking the frontage in a row. Near the entrance, backed inside the fence, a telephone booth.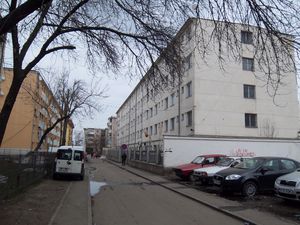 At the rear of the building, a high wall bounds a yard. Some benches are visible through a gap.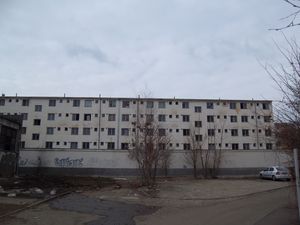 A man emerges from the center and leans on closing the eyes in a vacuum and drawn.
I confess to not having figured out how to speak to these two likely asylum seekers, I have not found how to get into their solitude.
Published by exilesingreece