9 avril 2012
1
09
/

04
/

avril
/

2012
13:59
Banja Koviljaca is a small town of 6,000 inhabitants located on the border with Bosnia Herzegovina, which it is separated by a fast flowing river, the Drina. This is the oldest spa town in Serbia. Although this activity was reduced, it still hosts the sick and convalescent. The reception center for asylum seekers are from the 60's, when Yugoslavia signed the Geneva Convention. It had no problem apparent to the events of recent months, and some people in Belgrade at least, think about a political instrumentalization.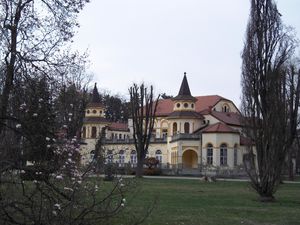 The city is actually looking calm around his park at the foot of wooded hills. The stepdaughter of the owners of the boarding house where I stay said me three times that there are here only Serbs and Bosnians, and I am the only foreigner in this city yet. She told me to relax, "you are in Serbia." Right.
You must indeed be a little aware and watch to see the exiles in the city. Some Afghans, including a family, who reside probably outside the reception center, and people from diverse backgrounds coming down the street from the reception center for shopping in the main street. It seems to me invraissemblable that several hundred exiles in a small town, as was announced in the press a few months ago, are so little visible. They should at least go out to find food. Have they been relocated to another city as requested by the demontraters of this automn? Were they deported? I have not found the answer during my stay.
The ballet of the police is expressive and partly explains the low visibility of the exiles. Land-rovers and cars patrol on the main street around the park and the street going to the reception center.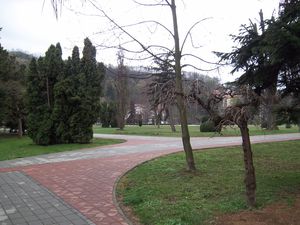 Two Afghans enter the park. A Land Rover enters through another entrance, and stops at their level. Identity check. Afghans emerge from the park and go around. Police officers sometimes descend from their vehicle to make a quick round. The park is at the center of the city, there rerouvent and convalescent patients, families, potential tourists.
The reception center is not easy to find. I located it by chance, climbing into the hills to find a panoramic view that allows me to find my way into town, I hear cries of children playing from a sort of park surrounded by fences, behind a curtain of trees. Looking better I see they have black skin. I went down to find the entry. The center is behind a row of houses, after which a lane leads to the entrance gate.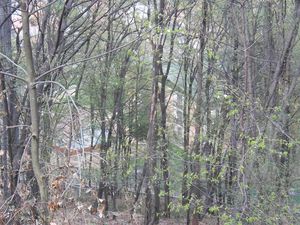 Later, I discuss two exiles back to the center. We cross talking the opened gate. Two security guards put me out before I could record the phone number of my interlocutors. Visits do not seem welcome.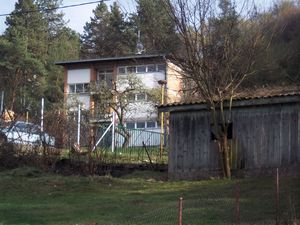 Published by exilesingreece