22 mars 2011
2
22
/

03
/

mars
/

2011
13:39
Visiting Afghan hunger strike. They camped for 4 months at the center of Athens, to the university. They are about 90 and turns 10-day fast for 10 days, some people sew their lips. They are seeking asylum in Greece, have the "red card" temporary residence permit, renewable for 6 months in 6 months, which does not give them the right to work. Some are in Greece for 10 years, others were referred from another European country where they tried to seek asylum. Here, they get no response to their request. Their claim is to be recognized as refugees.
For now, no government response.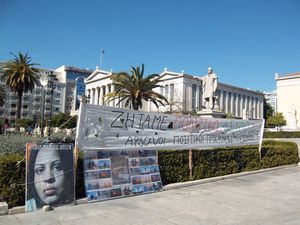 Visit to former hunger strikers who demanded regularization of undocumented migrants (the "300"), during a demonstration of support currently provided and which has been maintained despite the end of fasting.
Most are North Africans. They were workers in Crete, when they decided that action for their regularization. They have sought support in Athens for their action is more political impact, and prepared it for 5 months before the launch.
On 23 January, they moved to the faculty of law, rather symbolic of the overthrow of the dictatorship in 1973. They were evacuated by police and moved into a house available to them near the National Museum and the Polytechnic. They started the hunger strike on January 25.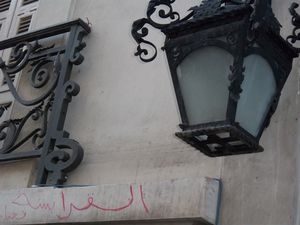 Their press was initially hostile, and public opinion generally quite ignorant of the existence of undocumented workers. They then generated a public debate on this subject hidden.
The government initially refused dialogue and has made minor concessions they had refused. There were also many pressures to make them abandon their action.
They finally obtained:
- For them, a residence of six months renewable without limit, with the right to travel abroad and come back one time during those six months, and promise not to be expelled;
- For all, down 12 to 8 years of duration of stay, and 300 to 120 days of social contributions (some of which may be paid retrospectively) required for regularization.
There have been several mass regularization in Greece, in 1997, 2001 and 2005. But the last was mostly a sham. Some of those who had paid the sum of 1,500 euros required have not obtained their documents, others have not had their permits renewed after the first year.
Remains to be seen whether this time the government will deliver.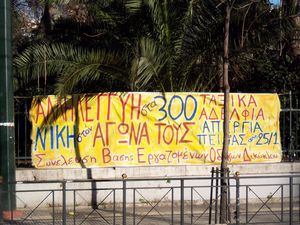 Published by exilesingreece